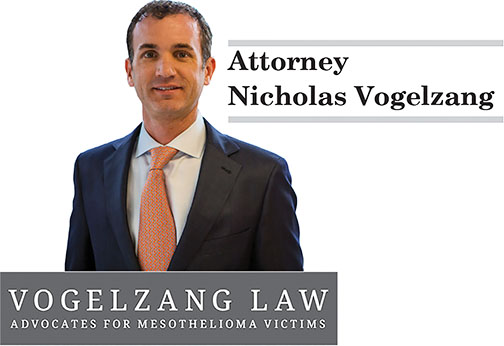 Fox Valley Labor News
staff reports
Thursday, Aug. 18, 2016
Learn more about Vogelzang Law, at Vogelzang Law's website
CHICAGO — Vogelzang Law is a Chicago based mesothelioma and asbestos law firm dedicated to representing victims of mesothelioma.
If you or a loved one has been diagnosed with mesothelioma, you are most likely overwhelmed dealing with medical issues.
Although taking legal action may not be your family's top priority, it should not be ignored. The sole focus of Vogelzang Law is representing individuals who have been exposed to asbestos, resulting in cancer.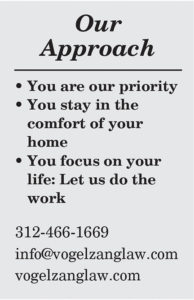 Attorney Nicholas Vogelzang has been working with victims of asbestos-related disease and mesothelioma for nearly 20 years. During this period, he has represented more than 200 families from across the U.S. and from all different backgrounds.
Vogelzang's interest with mesothelioma victims was sparked by his father, Dr. Nicholas Vogelzang, who also has dedicated his career to the treatment of mesothelioma patients.
Vogelzang Law is committed to serving clients and getting them the reparations they deserve. It has the resources and experience of a large firm, and it is dedicated to giving cases the personal attention only a boutique firm could offer.
Your case will never be part of a class-action lawsuit, and you will never be treated like a case number. Vogelzang Law's, its commitment to its clients extends well beyond the walls of the courtroom.
Regardless of your location in the U.S., Vogelzang Law will travel to your home or somewhere convenient and comfortable for you. Vogelzang Law will learn about you, your family, your background and do a complete evaluation of your legal options, which is free and without obligation.