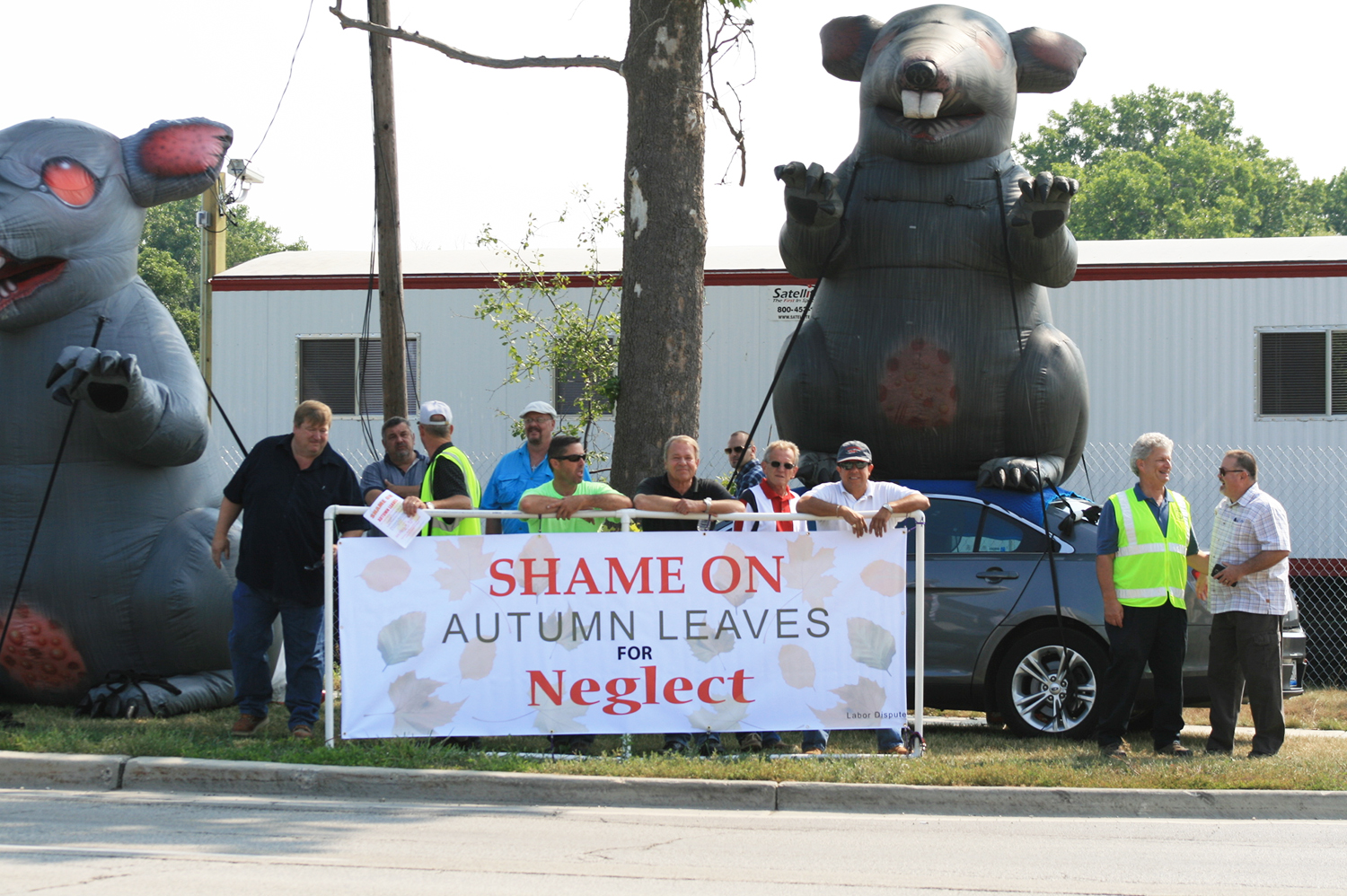 Jennifer Rice/staff photographer
Union members from Lake County Building & Construction Trades Council are upset that Autumn Leaves is neglecting signatory workers with the construction of its newest memory care facility in Gurnee.
By Jennifer Rice
Managing Editor
Thursday, Aug. 7, 2014
Email Jennifer Rice at jen@foxvalleylabornews.com
GURNEE — With the backdrop of a white tent, red ribbons and dignitaries, union members from across Lake County united July 30 to protest the groundbreaking of Autumn Leaves, a $12 million, 29,000-square-foot building.
According to Lake County Building & Construction Trades Council President Pete Olson, the Texas-based Autumn Leaves is using out-of-state workers. Except for the block work, all contractors so far are non-signatory.
As a red ribbon was cut and pictures taken, 10 various inflatable Scabby the Rats and a cockroach lined North Hunt Club Road. Union members handed out flyers shaming Autumn Leaves, LaSalle Group, Inc., and Lake Superior Contractors for putting greed over integrity.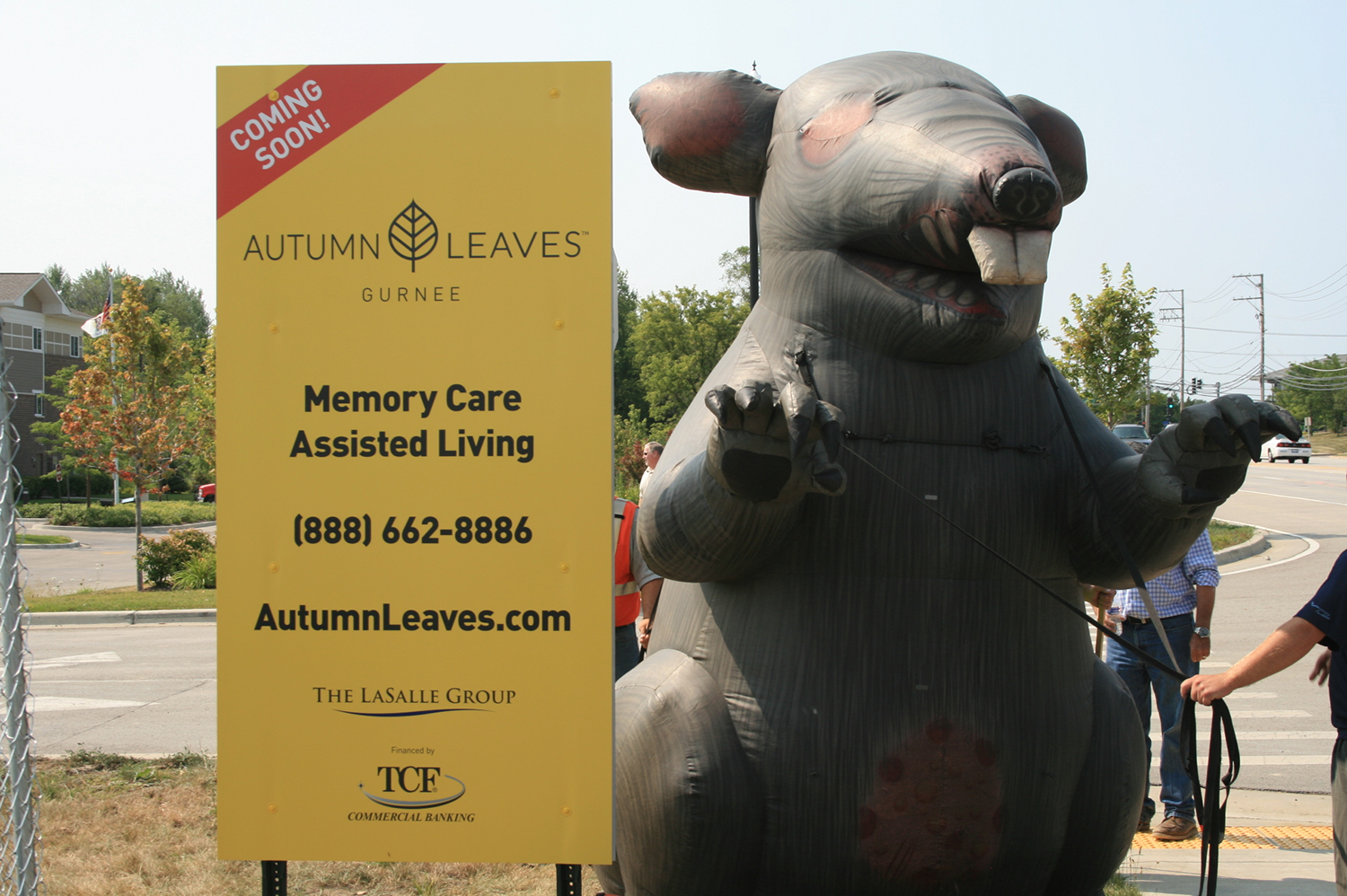 Jennifer Rice/staff photographer
Scabby the Rat sits next to the Autumn Leaves announcement sign to alert motorists construction is being done by non-signatory and out-of-state workers.
In the past, Olson said his organization has reached out to Autumn Leaves to discuss how projects can be done with skilled union labor, be on time and under budget — by people who live in the area.
"We've had no communication with them. We want to have the opportunity to bid and do the work," he explained.
"Today is a very good showing of union members. There is lot's of support here today," Olson added.